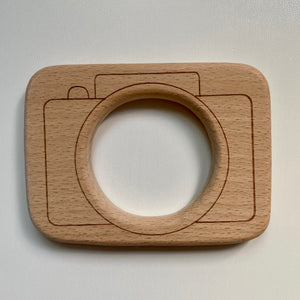 Simple Wooden Camera
Regular price
$8.00
Sale price
$10.00
Unit price
per
Our simple wooden camera can be used by toddlers to take pretend photos by looking through the hole in the centre. They could then draw a picture of what they see or describe it to you.
This camera can also be used as a teether for a baby.
Note: Natural wood products can crack or break under pressure and could become a choking hazard. Always supervise your child with this product. Contact us if you notice a crack or breakage and do not give back to the child.
Approximately 2.5 inches by 4 inches
---